Upgrading Your Event Experience With A Phone Charging Station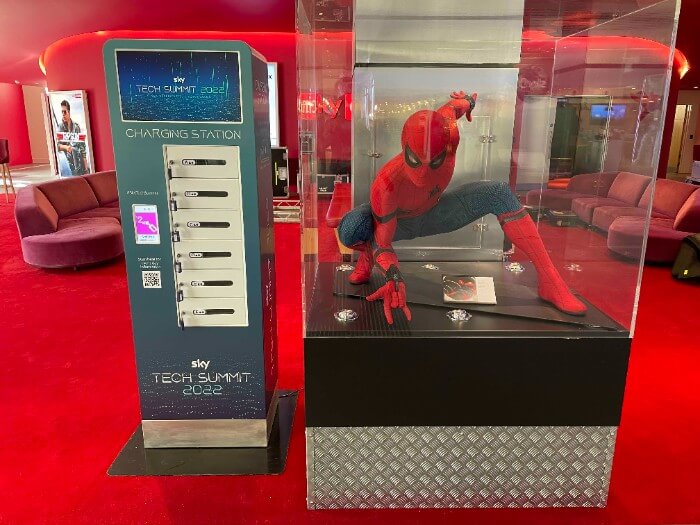 Free phone charging is an essential addition to any event, providing attendees with the opportunity to stay connected and make the most of their experience. Running out of power can cause major anxiety and frustration for guests. When device batteries are low, attendees may become disconnected from the event and ultimately leave before they've had a chance to enjoy it fully.
Providing easy access to free charging capabilities creates a feeling of convenience for your guests and enhances their overall experience by removing potential stress or worry about battery life.
Mobile devices have become indispensable tools
Mobile devices have become indispensable tools for staying connected, both in our private lives and in business. They allow attendees to navigate their way around the venue easily with app maps or GPS; they give quick access to tickets, loyalty cards, and other digital passes; they enable event goers to stay up-to-date with live event news, updates and offers; and of course, they let people engage in conversations with their peers by sharing photos, videos and thoughts on social media.
At events, mobile device batteries can run down quickly as attendees take advantage of all the features they offer. If battery levels become too low it can inhibit the full enjoyment of a particular event experience.
Fast Charge is essential for the event experience
Offering Fast Charge at events greatly enhances the experience for many attendees. By incorporating USB 3.1 Power Delivery technology, device batteries can charge up to 2-4 times faster than traditional methods, decreasing wait times and allowing users to spend more time enjoying the event instead of waiting for their phone to charge.
This revolutionary technology can also dramatically increase service availability. By decreasing the amount of time needed to use a charger, more attendees can access the phone charging station and have their phones charged in a shorter period of time. This can be a huge benefit for event organisers who want to maximise the event experience for all of their guests.
Fast Charge is the perfect way to provide a reliable phone charging service and make sure that everyone can power up their device in no time.
A charging station is a great way for sponsors to be involved
Phone charging stations offer a unique solution to both boost event engagement and provide convenience to guests. They can also be used as a platform to strengthen the brand presence of sponsors or partners. They effectively turn phone charging into an immersive experience with customised vinyl wraps and digital screens ensuring that companies remain visible throughout the event.
This can go a long way in creating an unforgettable experience for your guests while offering them an invaluable source of convenience. Allowing companies to take advantage of this valuable service helps to create a halo effect around their brand, further increasing loyalty and improving overall event success.
What's the right charger for me?
When selecting a solution, there are a number of options to consider. From 'Lock and Leave' solutions that allow users to safely leave their mobile phone to charge while they get on with their day, to 'Stay and Charge' solutions that enable people to charge their devices while still using them, you'll have no trouble finding the perfect mobile phone charging for your needs.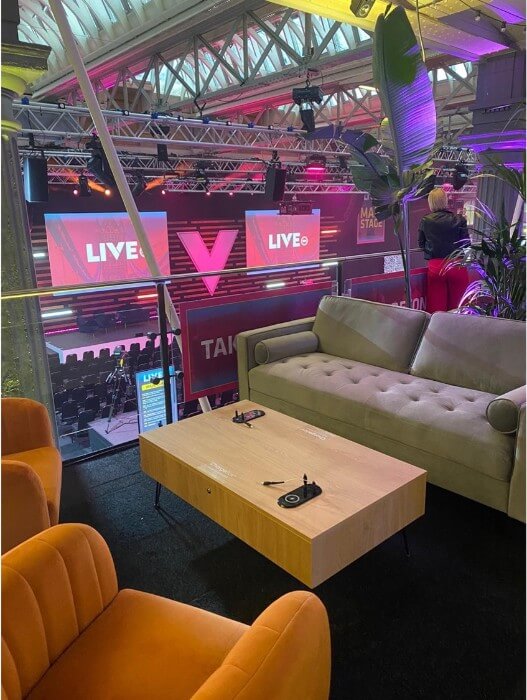 What else is important when considering mobile phone charging stations?
In addition to choosing the right phone charging station for your event, you should also factor in how many are needed and where they should be located. Make sure that charging services are placed near seating or areas of high traffic so attendees can easily access them throughout the event.
Moreover, ensure that these chargers boast reliable security features such as remote management capabilities and fault detection protocols to provide maximum protection for users. With this in mind, selecting the right phone charger will prove invaluable in ensuring a great event experience for your guests and peace of mind for yourself!
Other considerations when choosing charging stations
To ensure that devices are safe, it is important to use phone charging stations manufactured by a reputable company with stringent safety protocols in place. Additionally, phone charging stations should have real-time monitoring systems installed so that potential problems can be identified and dealt with immediately.
Furthermore, services should have multiple layers of encryption in order to safeguard user data from any malicious activity. Finally, having an onsite technician present who is skilled in resolving technical issues related to device charging will help maintain a smooth event experience for event-goers.
Phone charging solutions, an essential service
In conclusion, free phone charging solutions can be a great addition to any event as they provide convenience and peace of mind.
When selecting phone charging solutions for your event, make sure you factor in the type of phone charger needed, where it should be located and the security features that need to be implemented.
Fast-Charge phone chargers are perfect for events requiring shorter wait times and higher service availability. Something to watch out for! Choose reputable companies with stringent safety protocols in place when it comes to device charging where public liability is a consideration.
If you would like help finding the right phone charging solution for your next event, then drop us a message! We'd love to hear more about your vision and help make it a reality.